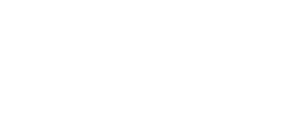 Grow Your Business & Get More With the Leader!
Since 2005 Yay! Local has led with quality, service, and transparency to help clients generate more business and contribute to our community. No one else reaches more homes more often in the Raleigh. Cary. Apex, Holly Springs, F-V and Clayton areas
Here's Why

Yay! Local Is Your Best Choice In Local Advertising - Since 2005!
Proven Excellence and Results 
By repeatedly delivering above average results, we have attained a loyalty rate of over 95% and over 80% of our clients have been with us for 5 years. We have 5 star reviews from our clients as proof that we generate more business for them than other media.
Quality Households Carefully Chosen
We deliver to the best quality households by targeting the mid to highest income homes in each zone to get the best results.  We reach the homes you want to become your customers, and provide a proof of mail every month.
Superior Quality for Better Response
Our booklets' higher quality,  upscale graphics and compact portable format are unlike anything else in the market. This makes them more attractive so more consumers open them, giving them longer life and greater response. 
Passion, Commitment and Transparency 
Earning your satisfaction and trust is what drives us to provide you with the best service, bar none. We are committed to help local businesses and our community with clarity, honesty and fairness as an example for others to follow.
Quick Facts About Yay! Local
Mailed free to 240,000 homes every month

12 Times a year
6 Zones of 40,000 homes each
Mailed to the best neighborhoods
Median Income averaging $103,600
100% Guaranteed delivery with Proof of Mail each month
Call tracking to provide response reports analyze your ROI dollars
Exclusive booklet format easily opened, handled and kept
BBB A+ Rating 
Member of Shop Local Raleigh
All 5 Star Google reviews from our clients 
Over 95% client renewal rate
100% satisfaction promise 
Over 75% of our clients have been advertising with us continuously for over 3 years, some over 10 years.
of consumers open direct mail and go through EVERY INSERT
prefer direct mail for buying information; it is PERMANENT and has LONGEVITY
of Americans prefer local businesses, and we are the ONLY TRULY LOCAL booklet
LOCAL COUPONS in the Yay! Local Booklet; no national brands or filler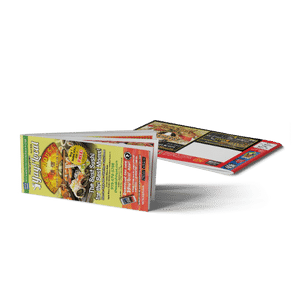 Our Better Booklet Format
Our flip through coupon booklet is unique and exclusive to Yay! Local. This coupon format allows each coupon to get its own page, giving business owners plenty of space to leave a lasting impression on consumers. Booklets feature premium pages, making it both durable and consumer friendly. The compact size of the coupons increasing the booklets portability. The sleek, durable style of the coupon booklet encourages consumers to keep using the booklet over and over again, increasing redemptions by up to 20% over other formats.
Yay! Local Direct Mail Zones Map
Look for New Expanded Territory Soon! NR 1 - 40,000 Homes NR 2 - 40,000 Homes NR 3 - 40,000 Homes C1 - 20,000 Homes C3 - 20,000 Homes C5 - 20,000 Homes C7 - 20,000 Homes
Booklet Dimensions & Artwork Specifications
The Yay! Local coupon booklet measures 8 5/8 inches wide and 3 5/8 inches tall (8.625" x 3.625"). Interior pages have a 1/4 inch white border on all sides. Your ad can be a single page, or a double-sided page. You can also reinforce your page in the booklet with a Cover ad. Spaces are available on the Front Cover, Inside Front Cover, Back Cover, and Inside Back Cover. Let us know if you're interested in advertising on one of our covers.
Our talented design team is happy to create artwork for your page in the booklet, but if you would prefer to create yourself, here's what we need:

• Image Size: 8 1/8" x 3 1/8" (8.125" x 3.125")
• Print-Ready PDF (Images at least 300dpi)
• Sent to artwork@yaycg.com Before Artwork Deadline
Yay! Local Monthly Mailer Dates & Deadlines
The following calendar lists the artwork deadlines and in-home dates for the Yay! Local Booklet. Please note that there might be slight variations in the in-home dates depending on postal carrier delivery schedules. If you have questions please call us.