95% OF YAY! LOCAL CLIENTS KEEP ADVERTISING WITH US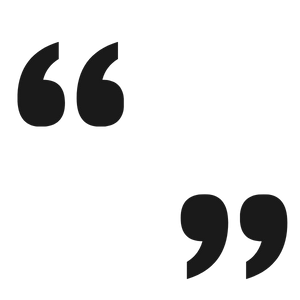 See What Our Clients Have To Say About Us
"I recently bought a restaurant back in August of 2021. Coming out of Covid made it difficult as the revenue had decreased dramatically. I decided to partner with Yay Local to help market my restaurant and I have had great results. They communicate very well and provide a great service by mailing out my coupons to thousands of people across the Raleigh area. I have enjoyed it so much that I recently added on a new zone to my mail outs. While this may cost me more money it is worth it for my business because I believe I will get a great return on my investment. I highly recommend them to any business owner new or old looking to grow their company!"
"Whether you're a new business starting from scratch or an established business looking to grow and expand your reach, working with Steve and his Yay! Local Team is a MUST. Steve intimately gets involved with your business objectives and vision along with your strategies and even your day-to-day operations to see how best his marketing team can get your company to where it wants (and needs) to be. We've used Yay! Local for all of our advertising needs, both print and digital, along with website design, SEO, phone tracking and much more. I cannot find any reservation in endorsing these guys and at minimum, reach out and schedule a consultation with Steve to see how your company, small or large, can benefit from working with them."
"We highly value our relationship with Yay! Local, they have been a significant partner in helping us become ever more successful and in growing to four locations, more than doubling our size." "We are pleased to recommend Yay! Local as an excellent advertising resource that any company would be well served to help them achieve a strong brand presence and creative results driven marketing programs."
"We were assuming the results would be similar as to what we saw in the past from other mailers which was a good first month and lesser results in future mailings. Contrary to what we were expecting, we received roughly 50 calls each month and they didn't fall off as we continued to advertise." "I would highly recommend Yay! Local to anyone who is interested in increasing their presence in the Raleigh/Cary market."
"Steve at Yay Local is great to work with, he always goes out of his way to make sure his customers are always satisfied with his service. He's very honest when it comes to his pricing and always makes sure to send out the proof of mailing. Every month I receive a call tracking log with a summary of the conversation with the customer. He also makes sure to give suggestion when it comes to advertising."
"The whole process has been very consistent and personal, with quick turnaround."
"We haven't missed a mailing with Steve since 2006; our business continues to grow with his TV and Direct Mail programs!"
"Andy Oncall has advertised with Yay Local since 2009. I greatly appreciate the sense of family I have with this company, they have stuck with us thru the good times and bad, always willing to help when they can. I have leaned on Steve for advise and direction with my advertising over the years and he has always steered me in the right direction. It is always evident in our call volume when Yay is in the homes."
"Within 48 hours of the first installment of mailers we began getting calls. The amount of calls are increasing weekly.I don't regret hiring yay local for lead generation and recommend any service provider or contractor to try them out."
"This product helped my business get through the slow season. I am very appreciative of what he was able to do for us."
"Always very detailed and genuinely cares about keeping his customers satisfied."
"Yay! Local have been a great help to our restaurant. Always willing to help and work at maximum with us, reliable and trustful people! We're very happy with the results. I really like the personal treatment they give us, I love that everything is personalized and that they take the time to sit down with me every month to review results and discuss ideas! Great company!"
"Since using Yay local at my restaurant our business has increased 7%. They have worked with me on different strategies to help my business succeed..I would recommend them to any business if your looking for growth"
"I have been using Yay Local for years. It is never a mystery when their product hits mailboxes. We can just tell by the phone calls. I have used many other cooperative mailer vendors in my market and none of them perform as consistently well as Yay Local."
"We've been advertising with Yay Local since 2014 and have always been very happy with the results, great to work with, good people, recommended."
"We have been doing business with Yay local for years and they only getting better and better, recommending this company for all businesses."
"Best local advertising company I've worked with. Friendly people with great service."
"Great service I have Been advertising with yay for [11] years and it is always been perfect"