Raleigh's Oldest & Most Successful Local Direct Mail Coupon Mailer
Local Family Founded, Owned & Operated Since 2005.
Serving Raleigh, Cary, Apex, Holly Springs, Fuquay-Varina, Wake Forest, Clayton & Garner.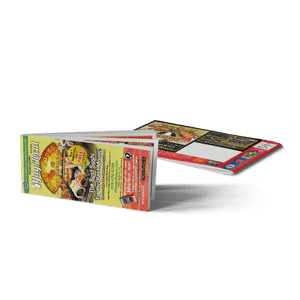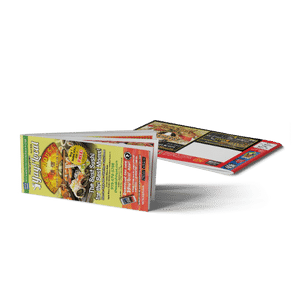 Why Yay! Local Is Your Best Choice in Direct Mail
To Grow Your Business Reach up to 200,000 upscale homes 12 times a year.
100% of pieces reliability delivered by the U.S. Post Office each month, on time for 14 years!
Year After Year for Our Clients
Over 80% of our clients have advertised with us constantly for over 4 years  – our booklets maintain their integrity, stability & open-rate. Increased shelf life of book. Consumers keep & look through booklets multiple times throughout the month!
To Better Reach Your Target
Exclusively local and upscale. Our direct mail booklet reaches your choice of 7 zones you can select for the audience you want. We mail to higher income areas, our routes averaging $103,600 in Raleigh, Cary, Apex, Holly Springs, Fuquary-Varina, Wake Forest, Clayton & Garner.
Our Promise Is To Get You Better Results & Make You More Money Than Any Other Direct Mailer.
We will meet with you and help you determine which marketing tools will be best to increase awareness and bring you more sales across all your marketing!
5 Stars On Google Reviews!
"I have experimented with various forms of print advertising. The Yay! Local folks blend good design, service, good marketing and a good price. Our results were strong and the phone # technology is a great bonus feature. Highly Recommend Steve and his crew."
"Within 48 hours of the first installment of mailers we began getting calls. The amount of calls are increasing weekly. I don't regret hiring yay local for lead generation and recommend any service provider or contractor to try them out."
"This product helped my business get through the slow season.
I am very appreciative of what he was able to do for us."

"Best local advertising company I've worked with. Friendly people with great service."
"Thanks for helping me promote my business. The advertising program that you designed and we implemented, is one of the reasons I am still in business today."
"Yay Local! Did a fantastic job with my small local company advertisement. The team was helpful, understanding, and professional. This is great place to utilize for the local market advertising."
"Andy Oncall has advertised with Yay Local since 2009. I greatly appreciate the sense of family I have with this company, they have stuck with us thru the good times and bad, always willing to help when they can. I have leaned on Steve for advise and direction with my advertising over the years and he has always steered me in the right direction. It is always evident in our call volume when Yay is in the homes."
Steve at Yay Local is great to work with, he always goes out of his way to make sure his customers are always satisfied with his service. He's very honest when it comes to his pricing and always makes sure to send out the proof of mailing.
Every month I receive a call tracking log with a summary of the conversation with the customer.
He also makes sure to give suggestion when it comes to advertising.
Yay! Local is proud to be selected as one of Expertise.com's top Web Developers in Raleigh for 2020
Each year, Expertise.com identifies the top service professionals across the top cities in the United States to connect people with the best local experts.
Expertise.com's annual list recognizes companies that demonstrate excellence in:
Reputation: Satisfied customers and excellent reviews

Credibility: Established in their industry

Experience: Masters of their craft

Engagement: Approachable and responsive

Professionalism: Dedicated to quality work and impeccable customer service
Expertise.com's team then conducts a manual review to "hand pick" a list of the best.
Our Goal Is To Exceed Your Expectations And Have 100% Client Satisfaction
To Achieve this we promise:
Our Company and staff practice the highest levels of business ethics, honesty, and equitable treatment. You will always be treated with respect and integrity. 
We do not disparage, denigrate, or spread any type of negative rumors about our competition— we let our clients' successes speak for themselves

Your ROI from our advertising will be as good as or better than any other advertising you've done.

Your artwork will be the way you like it every month or we won't run it.
We will respond to your requests or questions within 1 business day or less.
We have USPS proof of mail to confirm 100% delivery every month.
 We support & contribute to our local community for our mutual prosperity and success.
Yay! Local is a Proud Member of: